Neighborhood Watch
Keeping Del Cerro Safe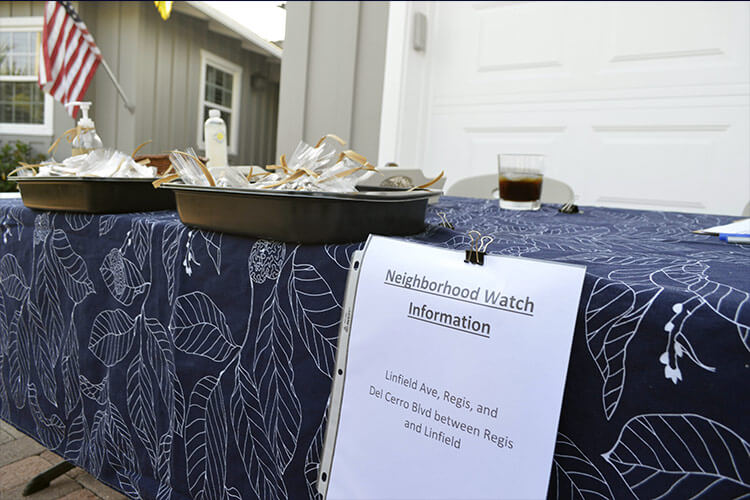 The Friends of Del Cerro is helping to facilitate the creation of a neighborhood watch for our community. Please review the documents below, and if you are interested in becoming a block captain, fill out the form below and one of our board members will reach out with more information.
Thank you for your interest in helping to keep the Del Cerro community safe!
Neighborhood Watch Events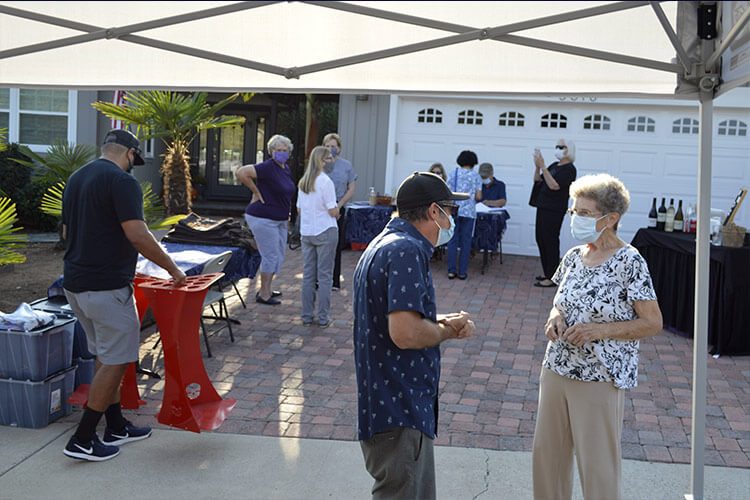 Saturday October 17, Del Cerro neighbors gathered both to connect, engage, support a local business and check in with one another. The concept of Neighborhood watch  is not new and in each city, each block there is a great deal of individuality in how they come to life.  The October 2020 event pictured here took shape with two groups coming together in our area.  Sara Brown resident and Neighborhood watch member, also used her event skills to invite local businesses to the area and support them. 
This event saw  Dang Brother serve 127 pizzas! She wrote that she "Loved seeing families, kids and friends supporting small business and Oncology And Kids with shirt and hat sales! For refreshments, she brought Tap Truck love to you too!!!! " This neighborhood block meetings up 2 x's a year and over 75% of the homes in this circle of streets participate. Take time to get to know your neighbors, reach out to Friends of Del Cerro for support in how to start the conversation. Remember when it comes to being home, feeling part of a community and increasing your sense of safety, the conversation is the relationship. Discuss who you are with your neighbors, learn who they are and look out for one another. Lastly, be prepared, Neighborhood watch is about much more than crime safety, know how to handle an emergency Get Ready